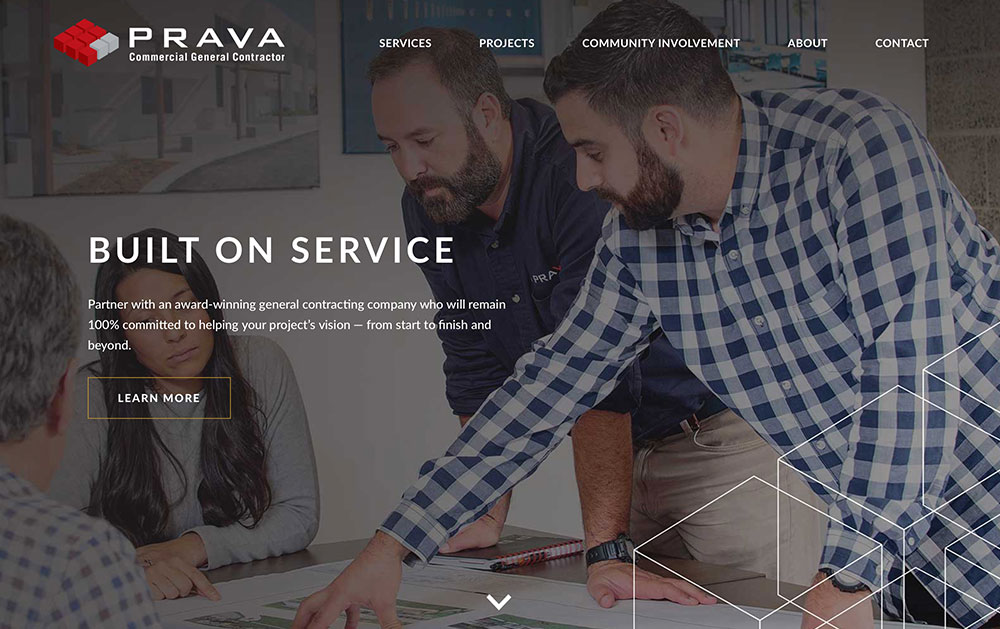 Introducing the new PRAVA: All about our new website

.
From all of us over at PRAVA, we're excited to announce the launch of our new website! Although nothing has changed regarding our values and commitment to service, communication, and integrity, we knew it was time to update our online presence so that the digital experience of our brand would finally match up with the in-person experience. We can't wait to share it with you and hope you like what you see!
On the new website, you'll get the chance to experience the real PRAVA Construction: integration with modern technology, attention to detail, and our dedication to leading through service. You'll also be able to peruse our previous projects, learn more about our service offerings, and even read a letter from our President and CEO, Glenn Torrez. And in the section covering community involvement, you can read more about TEAM PRAVA's fundraising, networking, and community service initiatives — as well as learn how you can get involved.
In addition to the website upgrade, we've been working on developing the ideas behind our brand to make sure we're creating a more cohesive experience in all communications. We're really happy with the results and looking forward to sharing many more exciting upcoming projects with you in the coming months. Stay tuned!